This is a Thomas Sheldon & Son back saw that I purchased a few years ago since it was freshly sharpened, but needed a handle repair. I love collecting vintage hand tools, and restoring them to working condition.
After much thought, I decided to simply shape a new handle since a repair between vintage and new wood can leave an ugly scar.
Of course, I copied the original shape as closely as I could, then added the delicate lamb's tongue which had been broken off.
Thomas Sheldon & Son operated from 1837-1864 in Sheffield, England; so this saw is over 150 years old. And functioning like new again!
The original hardware was severely bent, and quite a challenge to even remove. I bent the Medallion very gently to help it fit the new handle, but chose to replace the split nuts.
Attachment: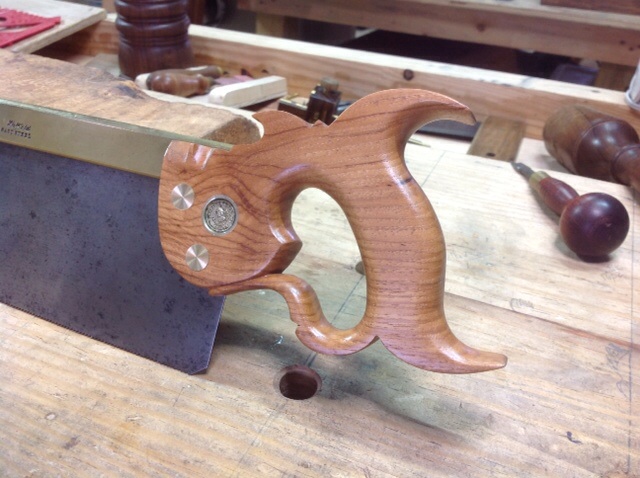 image.jpg [ 106.89 KiB | Viewed 652 times ]
Attachment: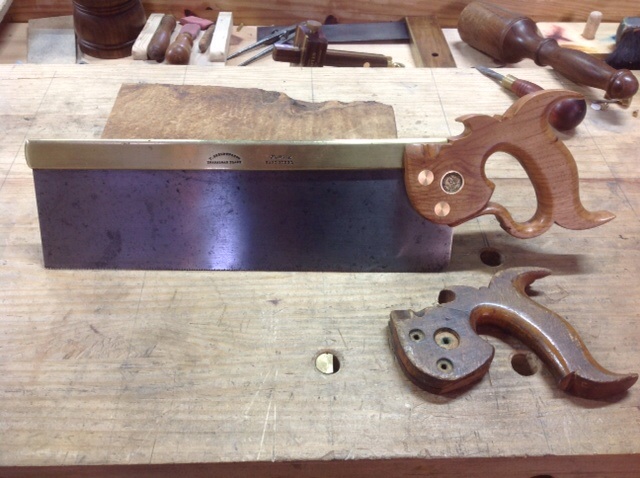 image.jpg [ 106.97 KiB | Viewed 652 times ]
The new handle is made from Pecan, stained with Ipswitch Pine, and finished with Arm-R-Seal.