Wow! Thanks everyone. I didn't realize there was a thread of the year, but since there apparently is

here a little bit more to clinch it for sure.
Sliced the bacon last night.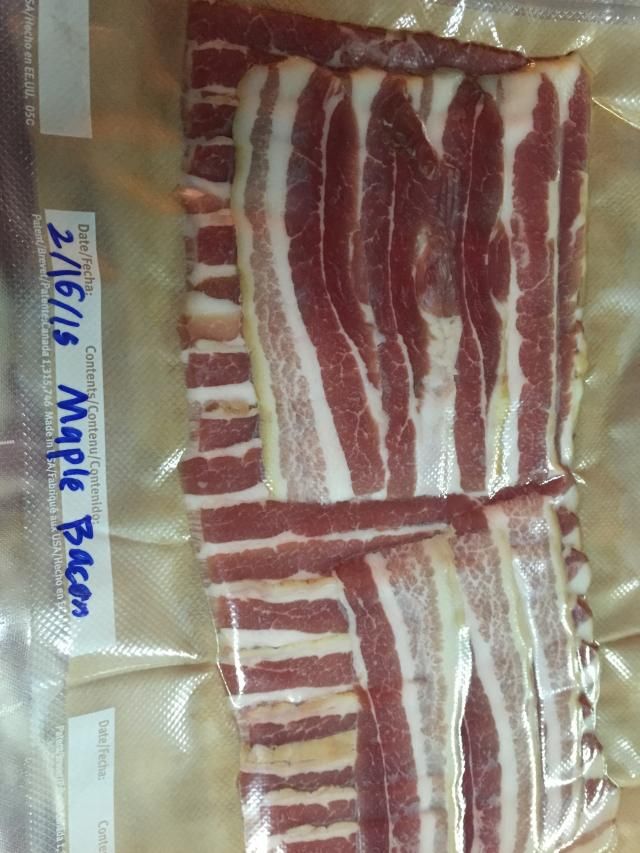 Got to cook some up for the first time tonight. Fried up a few pieces to taste test.
Then took Oklahoma Red's suggestion and baked a bunch for dinner.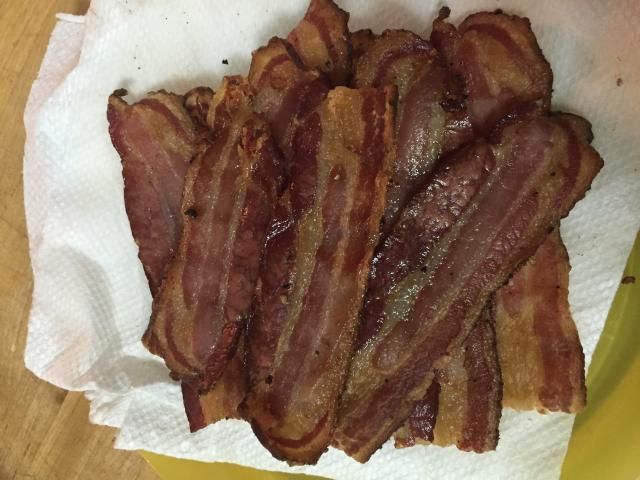 And dinner, eggs fried in the bacon fat, bacon and cheese on a fresh baked flaky biscuit.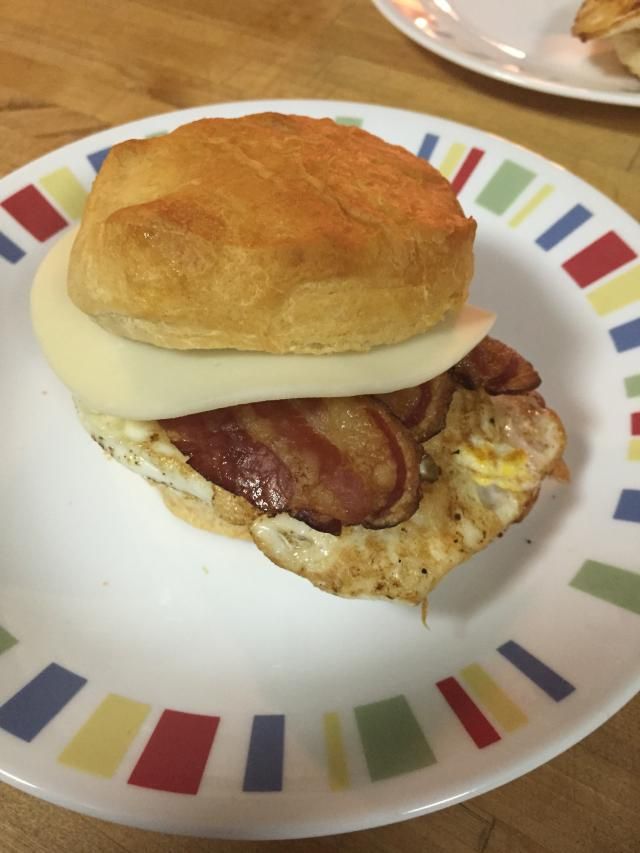 The bacon is easily the best I've ever had, and I'm not saying this to pat myself on the back. There is so much more flavor and intensity in this compared to store bought. Now I'm going to have to find more time to make more because I think this will go fast.
If only I could make pipes this good.